Carry Your Happiness With Designer Travel Bags
Posted by Admin on March, 16, 2021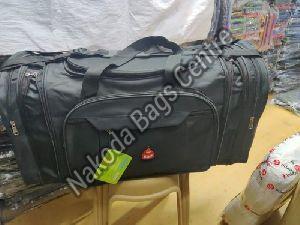 Are you a travel enthusiast? Do you often contemplate over your past tours? Then you must be knowing the importance of your travel bag. Yes, the basic starter pack for any traveller is the travel bag or you can also say what is called the rucksack for the ultimate trekkers. With this, we come to the point that choosing the correct travel bag is very important and here are a few tips and tricks to choose your perfect travel bag before your next stop destination.

Get To Know Your Bags
Your selection of a perfect travel bag hugely depends on several factors and below are some of those minimal points which may look small but when looked into with greater importance then it seems to be a significant issue. A few of those factors are:
1. Your purpose of travel- this is a very important point to be considered because your purpose of travel will shape your choice for your travel bags. If you are on a business trip then your travel bag can be a professional bag with fewer designs on it. If you are on for a family trip then you will prefer a much larger travel bag to accommodate as much as possible and last but not least if you are a trekker then you can carry on your rucksack anywhere you want.
2. The load- the load which you want to carry along in the trip can be a determining factor in choosing your travel bag. If you have to carry a heavy load on with your trip then make sure your travel bag is lightweight and do not add to the existing burden you are carrying. On the other hand, if your load is not so heavy you can go for anything.
3. Built Quality- This depends upon your need. If you want to carry the same travel bag for a longer span and want to use it roughly then you should go for the hard and tough build quality whereas if you are someone who travels less and does not have any preference over the build quality of the product then you should not waste time over this simple thing and buy a standard travel bag.
So here are a few of the things which depends upon your requirements and these are the factors which are influential while buying a travel bag.

Endnote
After you have considered all these factors it's high time you should finalise your travel bag. If you like designer travel bags then you should go for one. If your choice is something of a rucksack then pick up your dream rucksack. If you want a great professional travel bag then pick up one. According to your needs, you should check your travel bag and pick up a bag judiciously from a well-known designer travel bag supplier in India.

In the end, we have to understand that our needs are the primary driving force that can influence our choice. This is a particular reason that makes our decision varied and unique, so if you are thinking of buying a travel bag anytime then consider the following points and take your decision judiciously.
This entry was posted on March, 16, 2021 at 10 : 30 am and is filed under Travel Bag. You can follow any responses to this entry through the RSS 2.0 feed. You can leave a response from your own site.