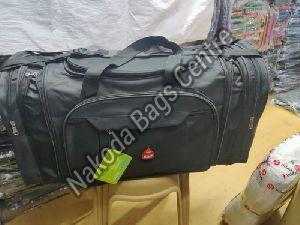 A designer travel bag is a suitcase that is usually made of leather having an oblong shape and is used for holding clothes and other accessories. There are different types of travel bags like Travel Pack (Backpack), Wheeled Backpack, Travel Totes, Duffel Bags, rolling Duffel bags, Rolling Bags, Messenger bags, Laptops bags etc. Depending on what a person will bring with them they can pick the best travel companion for their journey.
Types oF Designer Travel Bags:
● Travel Pack:
Travel Pack is just like the school bags. They are durable and easy to carry and fit in the overhead compartment so a person does not have to worry about checking his or her bags.
Travel Pack bags are best for backpacking, camping, road trips and place without roads.
● Wheeled Backpack:
A wheeled backpack is better than a travel pack. It gives you the compact and ease of a traditional backpack but it also gives an option to a person to use it like a suitcase. It is best suited for trips in the city where a person might stay for a few days.
● Travel Totes:
A Travel totes bag is ideal for carrying essentials. It is just like a shopping bag where someone can customise for their daily needs. They are mainly oversized for taking all essential products like wallets, clothes, sunscreen, toothpaste, brush, undergarments etc. This kind of bag is best suited for short trips, a gym, a day trip or even a weekend trip if you are carrying light things.
● Duffel Bags:
This kind of bag is usually made of leather or canvas and are a large cylinder-shaped bag with zip closures and carrying straps. It is also known as weekender bags they are smaller on the side because they are essentially stylish gym bags that one can use for weekend getaways. Duffel Bags are a lot more advantageous than a clunky suitcase especially if someone is walking on an uneven surface. These types of travel bags are best suited for weekend trips, day trips, and short trips. They are spacious and are suitable for carrying belongings like shoes, sports equipment.
● Rolling Duffel Bags:
Rolling Duffel bags are great for people who like sizing but hate carrying bags by hand and want the convenience of wheeled luggage. They look more stylish than traditional duffel and looks pretty in terms of looks. It has more capacity than duffel bags. This is good for people who hate carrying things on their shoulders.
● Rolling Luggage:
These wheeled travel bags are part of a traditional form of luggage. Most rolling luggage has two fixed wheels and is pulled by a telescoping top handle that is guaranteed to work every time a person wants to use them. These types of travel bags come in all types of sizes and are designed for the basic traveler. It is best for protecting sensitive and fragile items during snowy and rainy weather.
● Messenger Bags:
Messenger Bags also known as courier bags are satchels with a cross body strap that is meant to carry work or school-related items. Messenger bags are great for easily accessing items since they lay across the lower back and are secured with a buckle clasp or zipper. This type of bag is for those who like biking or work on a pony express and like to drink water while they are riding the bike.
Suppliers of Designer Travel Bags:
One of the biggest designer travel bag suppliers in India is Nakoda Bags Centre . It is a name that is celebrated in the industry for its complete transparency, customer-centric approach and also honesty. They are the notable manufacturer and supplier of different kinds of high-quality bags. One can find different types of bags starting from school bags, college bags, office bags, Laptop bags, trekking bags, lunch bags, food delivery bags and gym bags. They also ensure their bags are manufactured in compliance with prevailing industrial trends. Customers can buy these bags at reasonable prices. The company was founded back in 2003 with its headquarter in Bangalore.