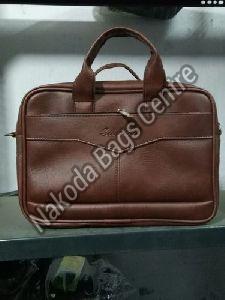 Bags are very essential for office goers. The office bags need to be handy and convenient enough to carry most of the basic amenities such as documents, mobile phones, chargers, etc. These bags must come with the features to support the office works of the office goers and as well as need to match the office style.
There is a wide range of office bags available in the market from which you can make the right choice that can be appropriate for your workplace. Before you shop for office bags take a look at different types of office bags available in the market-
• Briefcase: This type of office bag is commonly used by the office goers. These bags are elegant in appearance and are perfectly fit with the corporate environment. This bag is a box-style case that is popularly made up of leather and comes with interiors that comprise of compartments made to hold all the relevant documents as well as the laptop. These bags are best suited for formal offices.
• Laptop Bag: The primary purpose of this type of bag is to carry a laptop. Besides just carrying the laptop, these bags allow the office goers to carry their documents as well. These bags are made for the storage of a lot of essential work-related information and are often carried in the hand with an option of long handle for hands-free carrying. Laptop bags complement the formal or semi-formal business look.
• Backpack: Backpacks are very convenient and are the easiest to carry. These bags offer a lot in terms of storage. These trendy bags usually come with compartments for specific items like phones, laptops, and tablets. Backpacks can be made with natural or synthetic fabrics or even leather. Depending on the type of material selected, backpacks can suit the semi-formal to casual offices.
• Messenger Bag: These bags are crafted in such a way, so that they can be worn over one shoulder, on one side or crossbody. The design of the bags allows easy access to the bag's large single compartment. These bags are usually made up of cloth, natural or synthetic fibers, or leather. They are convenient for carrying all your office essentials since they are easily expandable and can hold heavier items while maintaining the formal business look ideal for young professionals.
• Sling Bag: The sling bags are actually a smaller version of the messenger bags. Popular among the young office goers, these bags are loved for the easy casual look they bear. Professionals often choose leather sling bags instead of their fabric counterparts because of their corporate and elegant appearance. This type of bag perfectly suits casual and semi-formal offices.
• Duffle Bag: Duffle bags are most often used to carry a lot of things together at a time, hence, making them favorite for office goers who usually carry a bunch of relevant documents, laptops, mobile phones, lunch boxes, etc. This type of bag can be perfect for casual and semi-formal offices.
With the above-mentioned office bags, escalate your daily office look! For different styles of office bags, you can rely on a reliable office bags supplier in Bangalore.